The project "Community-Based Tourism contributes to Income Increase & Confidence Enhancement for Ethnic Minority Women in Bac Ha district CBT Bac Ha" has been implemented by the Center for Rural Economy Development  (CRED) for 3 years and is now finished. This is a project under the Gender Responsive Equitable Agriculture and Tourism (GREAT) program funded by the Australian Government.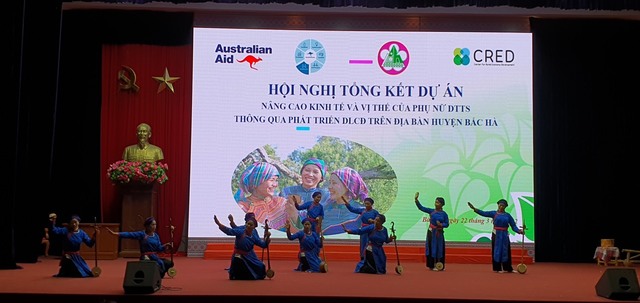 On March 22, 2022, in Bac Ha district, CRED in collaboration with the People's Committee and the Culture and Information Department of Bac Ha held a project summary conference. As key partnerships, Mr. Cao Dai Hung – Tourism Advisor of GREAT joined the ceremony and Mr. Phi Cong Hoan – Chairman of Van Ban District attended to look for opportunities to develop tourism for Van Ban district, together with government representatives and community-based tourism practitioners in Bac Ha district.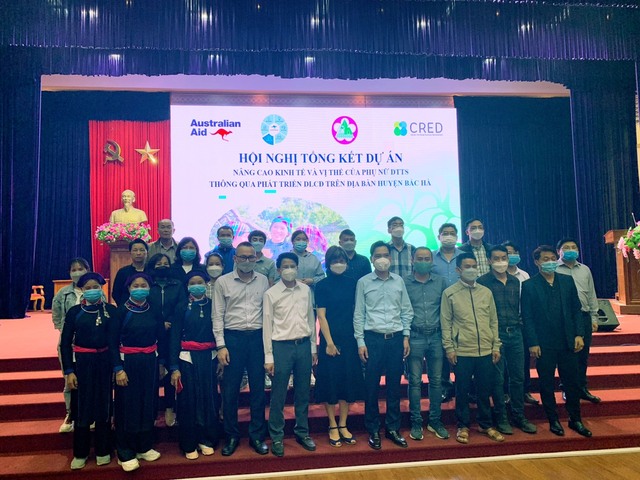 The conference not only featured the project's results, but also included useful information from Mr. Nguyen Ngoc Bich – CEO of Mekong Rustic on trends and opportunities for post-Covid agricultural tourism development for the Northwest of Vietnam. In addition, the participants also discussed to find out the next direction for Bac Ha tourism.