On January 5th, 2022, People's Committee of Son La Province coordinated with CRED, GREAT and other departments to hold a seminar with aim to promote the bamboo shoot industry in Son La province at Hoa Ban Trang Hotel, Son La City. Mr. Nguyen Thanh Cong – Vice Chairman of Son La Provincial People's Committee, chaired the workshop with the participation of 98 delegates from provincial departments, leaders and departments of 12 districts and cities and People's Committees of 19 communes. In the project area managed by CRED, seven cooperatives are engaged in processing in the bamboo shoot industry in five districts: Van Ho, Song Ma, Sop Cop, Bac Yen, Phu Yen District and Yen Thanh Joint Stock Company is the leading company exporting bamboo shoots in Vietnam.
CRED and local partners have shared the presentations and results of the Bamboo Van Ho project, along with the development strategy of the Bamboo industry in Son La delivered by Yen Thanh JSC Company at the workshop. Thereby, showing the potential and opportunities for further development of the Bamboo industry to both improve the livelihoods of local people and increase forest cover.
The workshop is an important milestone through the unification of the policy of developing the bamboo shoot industry in Son La province until 2026. With the support of GREAT and other organizations and units, as successfully implemented the bamboo shoot project phase 1, People's Committee of Son La Province decided to collaborate in developing the bamboo industry in the coming period to become a spearhead industry of the province.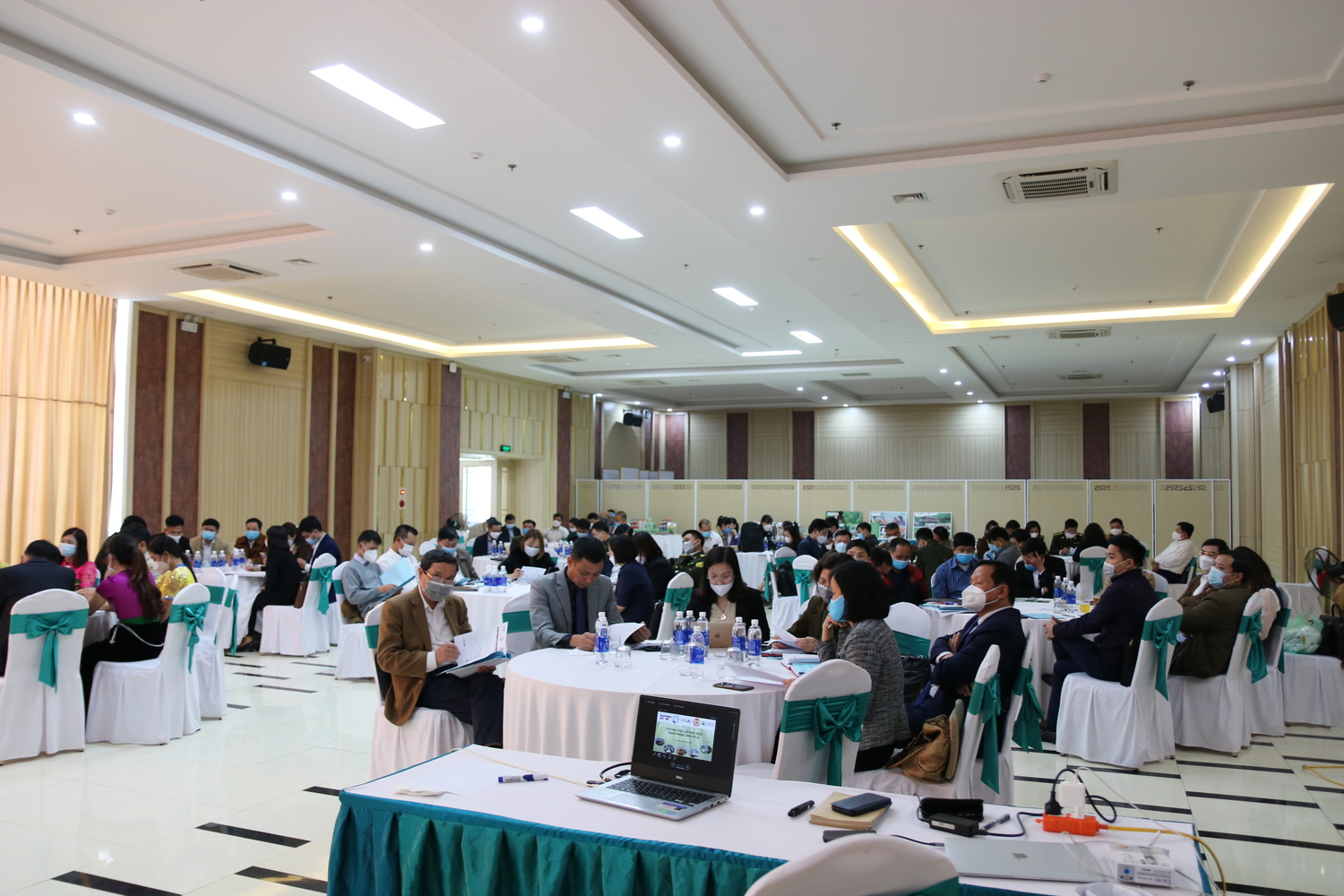 The workshop is within the framework of the Mang Van Ho project program funded by the Australian government through the GREAT program and conducted by CRED. This workshop will bring more opportunities for bamboo shoot sector in Son La Province and connect Yen Thanh JSC Company with Son La Province's authorities. On behalf of Yen Thanh JSC Company, Mr. Nguyen Duc Dung, Director has shared about his company and business plan to export bamboo shoot products to Taiwan and Japan. This is a great development opportunity for bamboo shoot sector in Son La Province.