The COVID19 pandemic not only opens up new opportunities but also challenges for Vietnamese Natural Material Exporters (NI). "Digital transformation" is not only about updating technology but also updating the strategic thinking of enterprises. Be different or die – Different thinking and execution is the foundation that businesses need to take as a guideline to survive and develop sustainably.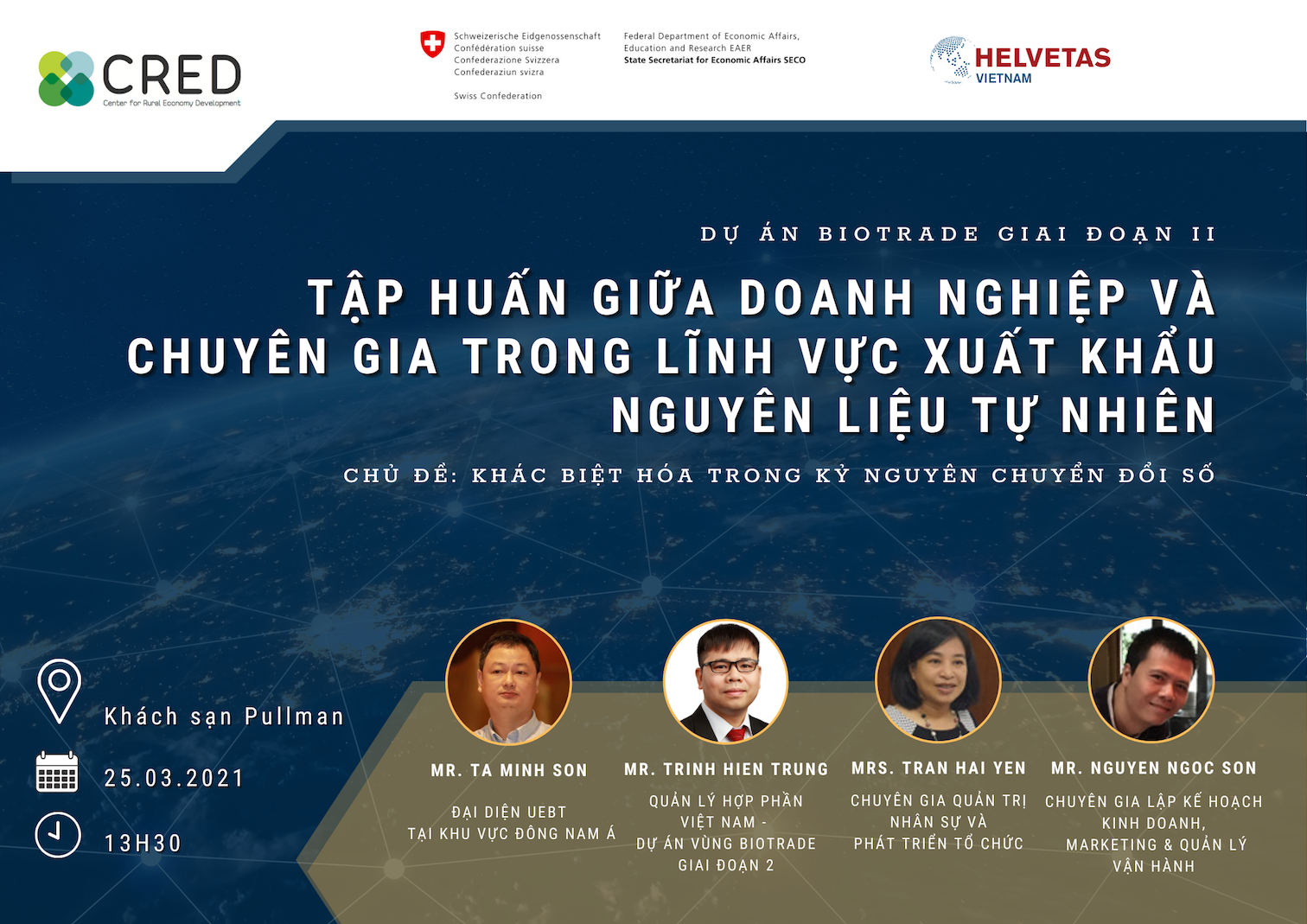 Understanding this, within the framework of the #BioTrade Project sponsored by the Swiss Federal Economic Agency (#SECO), on March 25, 2021, the Center for Rural Economic Development #CRED – the unit implementing the Agreement The Vietnam part of the project organized a training session in the form of a face-to-face dialogue between NI Enterprises and experts from many fields with the main question: How can Vietnamese natural material enterprises create make a difference – become a business advantage in the international market based on the BioTrade model – trade associated with biodiversity conservation.
CRED would like to sincerely thank the presence of the Unit that contributed to the success of the Training Workshop: Sponsor #SECO, #Helvetas Vietnam – Southeast Asia BioTrade Project Executor , People's Committee of Bac Ai District, Trade Promotion Center of Thai Nguyen Province, Vietnam Organic Agriculture Association, Coconut Association, Dak Lak Science and Technology Association with business representatives and experts.