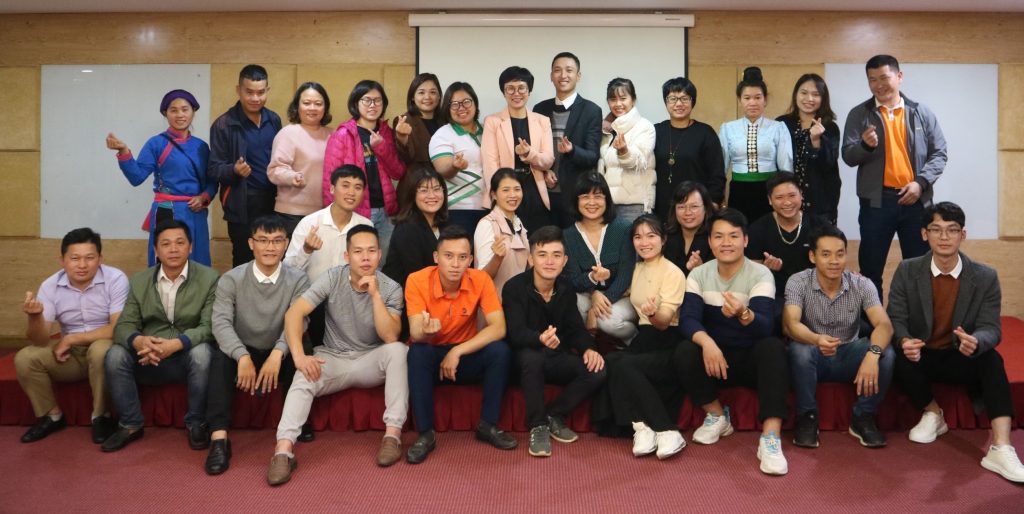 Group photo of the participants of the training with 2 lecturers from Facebook
In three days from December 9-11, the Center for Rural Economic Development organized a training program "Online marketing skills and sales through e-commerce sites" for members of projects located in in the contest "Searching for value chain ideas for Vietnam's ethnic minority communities" under the sponsorship of the World Bank and the Committee for Ethnic Minorities.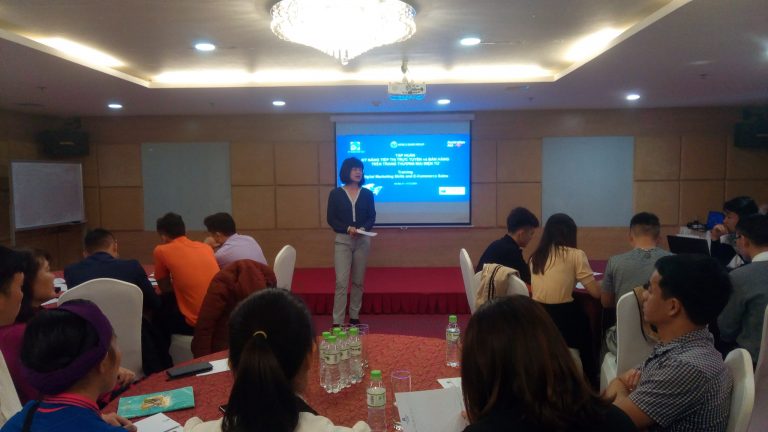 On the first day of the training, the trainees learned about how to brand their products and optimize their Facebook page for the right audience to bring in the most revenue. By using applications such as Layout, Boomerang, Hyperlapse, etc., students were able to easily build unique images and videos for their products to impress customers. In addition, with the guidance of Facebook experts on analyzing business Facebook pages, project owners had an overview of their customer access channels and had effective marketing strategies.
After that, the students had access to e-commerce platforms such as Shopee, Tiki, Lazada, etc. With the sharing and guidance of IM Group's e-commerce experts, the projects had the knowledge on how to register and put their products on e-commerce platforms. In addition, the meeting and discussion with representatives of Tiki, the project owners shared effective sales methods on the E-commerce platform, especially Tiki and Tiki's support policies for customers. sales people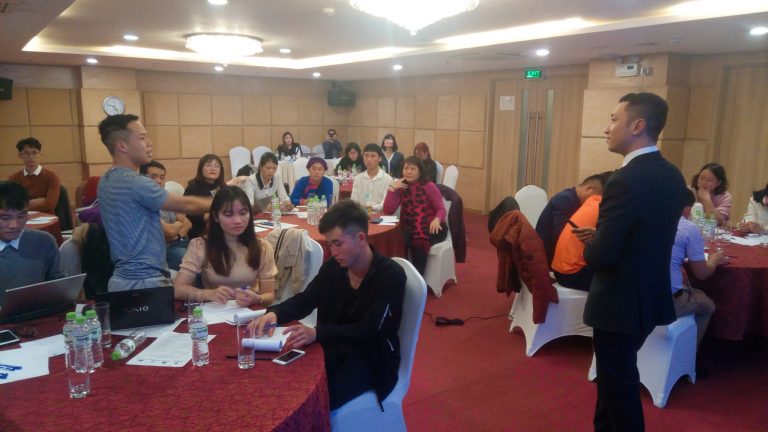 Mr. Nguyen Huy Hoang – Facebook lecturer shares about Online Marketing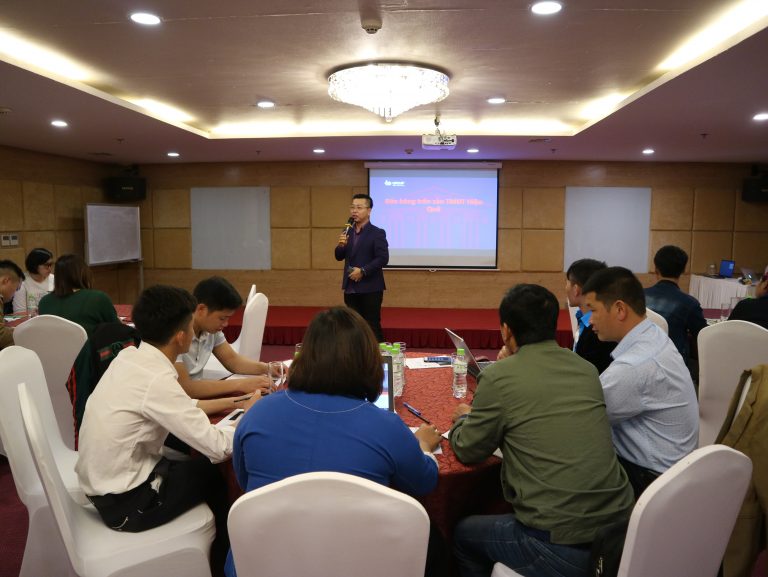 Mr. Nguyen Minh Duc – CEO of IM Group shares about how to sell effectively on the e-commerce platform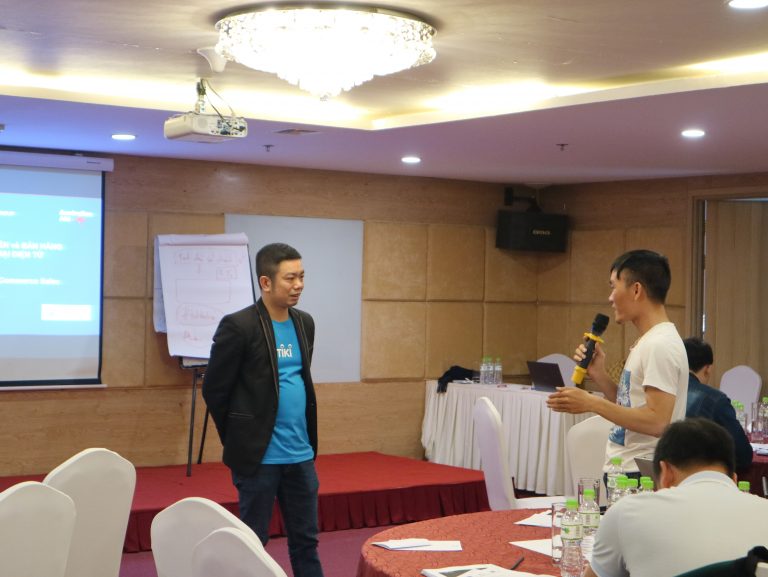 Tiki representatives answer questions about Tiki's support for sellers
To close the training program, representatives of CRED and the projects had a meeting to review the progress of project activities and agree on a plan to complete the remaining activities. In addition, a number of projects with good results also shared experiences in such fields as Production organization (Project for growing Clean Vegetables – Vu A Ly), Organic certification (Project for growing clean vegetables – Vu A Ly). Te beard rice – Dinh Thi Huyen), Building a product marketing channel (Hmong Fashion Project – Sung A Binh), Product development (Product development project from Lemongrass – Vi Thuy Duong and Project of producing products from lemongrass – Vi Thuy Duong). produce products from Banana – Ha Duc Dam). Thereby, the project owners have also gained more experience to apply in their project activities in the future.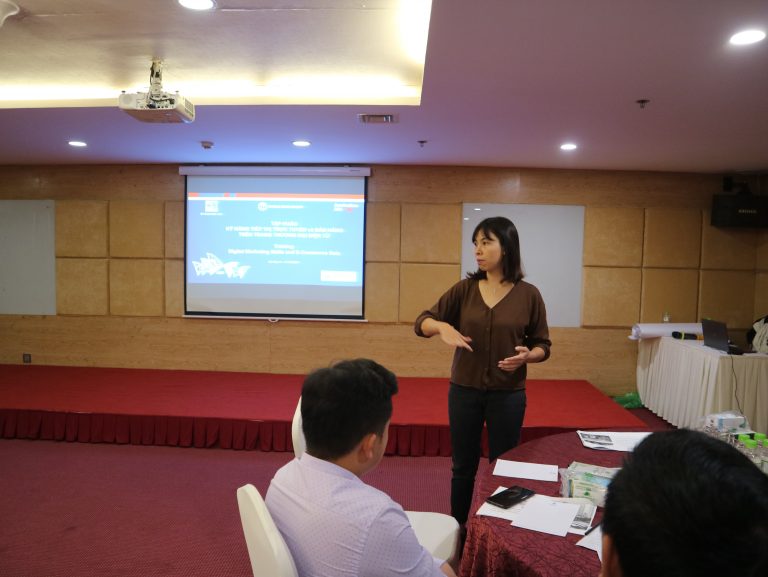 Ms. Dinh Thi Huyen shares her experiences on organic certification for Te Rau rice products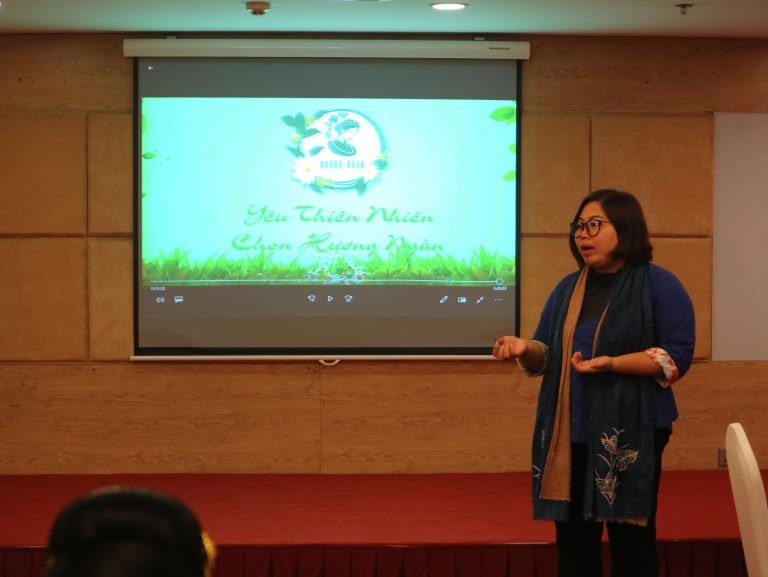 Ms. Vi Thuy Duong shared about the process of building a brand name for Huong Ngan Cooperative's products