On February 25th, 2022, CRED collaborated with the Association of Essential Oils and Traders and Hue Innovation Hub to organize a seminar with 20 businesses and households producing essential oils to discuss about the export potential of the essential oil industry, orientation, market access needs of essential oil companies of Thua Thien Hue province and the support of the BioTrade SECO project.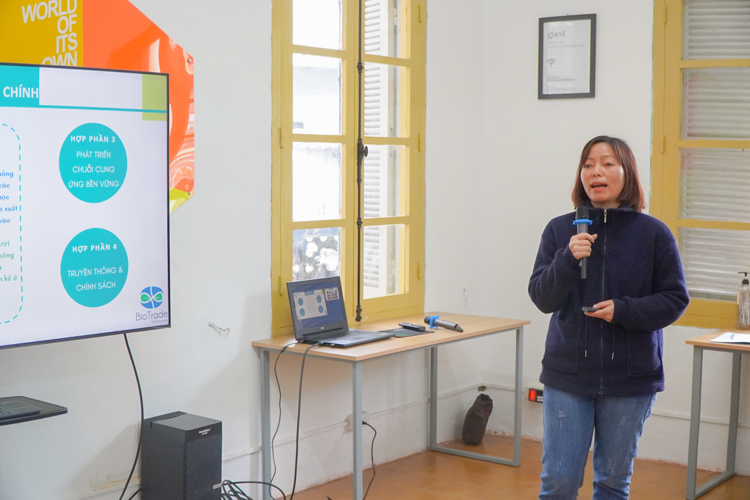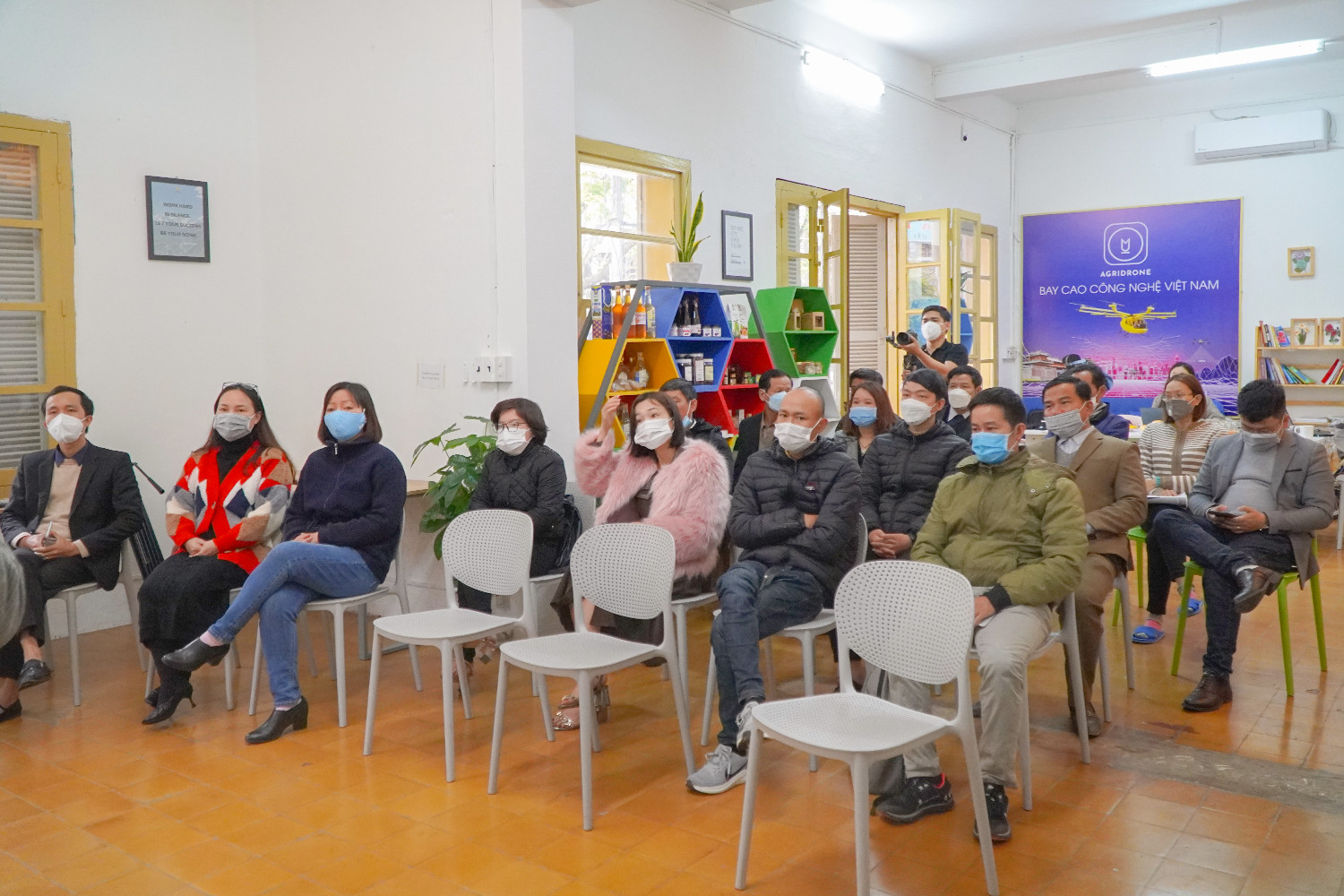 Meanwhile, the workshop introduced the BioTrade SECO project's key partner, the Union for Ethical Trade in Biodiversity (UEBT) – a potential certifier for the essential oil industry in biodiversity conservation to the raw materials and sustainable value chain development. UEBT is a non-profit association that promotes respectful purchasing practices. UEBT supports and validates the company's commitments in procurement, to contribute to a world in which people and biodiversity learning develops. To this end, UEBT outlines good practices for how companies and their suppliers procure materials from biodiversity. It is the equitable sharing of benefits derived from the exploitation of biodiversity resources; develop social-economic sustainability, respect human rights, workers and indigenous knowledge; comply with national and international laws…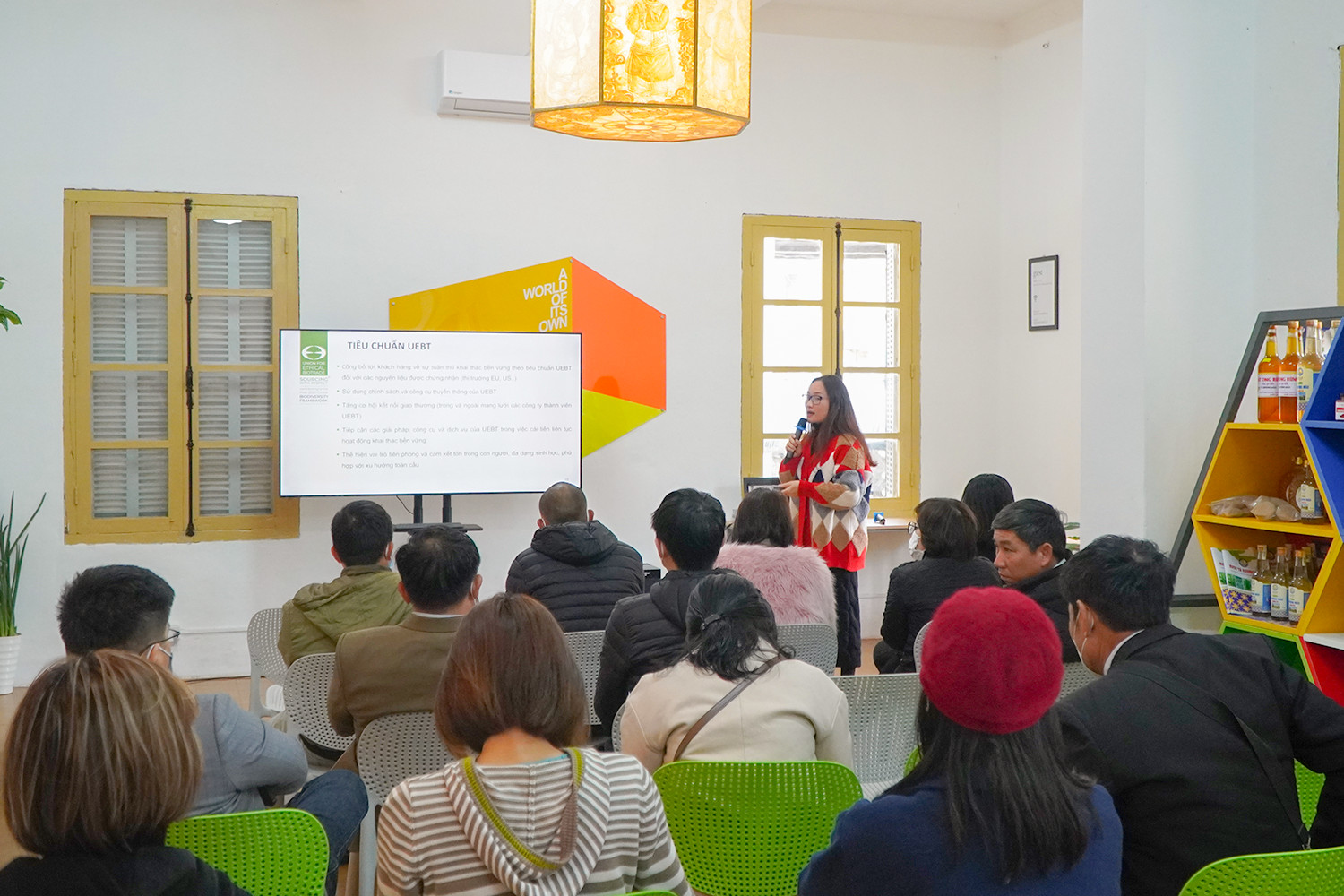 In the series of activities to support business partners, the BioTrade SECO project made a field trip to visit and survey the production process and scale of three natural essential oil companies as Cong Thanh, Green Net and Hoa Nen. Enterprises equipped with production workshops, raw material areas and showrooms displaying diverse products from essential oils such as cajeput oil (Melaleuca tea trea oil), niaouli oil, peppermint oil, citronella oil, etc., in addition, there are many more applied products. added value such as soaps, massagers and cosmetics. After the business visit and seminar, CRED will work with Hue Innovation Hub to choose potential enterprises to connect with the BioTrade SECO project.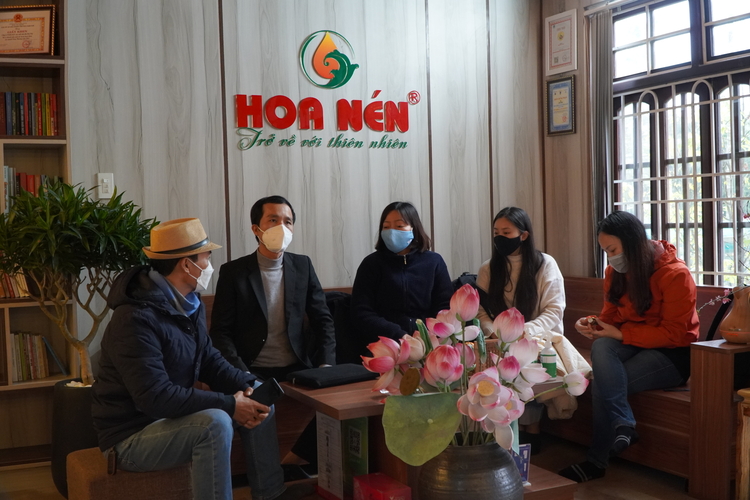 The project is also committed to supporting local businesses and communities with training and a clear understanding of the principles of growing and harvesting natural ingredients according to sustainability standards, supporting training, increasing accessibility international markets.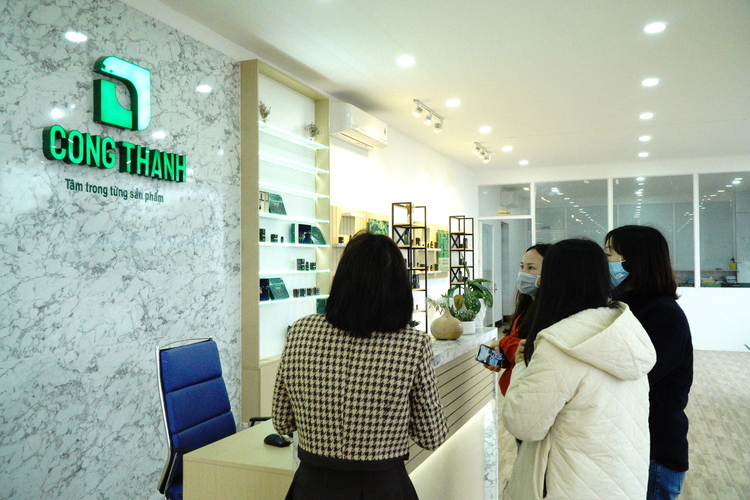 This activity is within the framework of the Biodiversity Trade project phase 2 – (BioTrade SECO) implemented by CRED in Vietnam and sponsored by the State Secretariat for Economic Affairs – SECO with aims to support Vietnamese businesses in developing trade towards exporting products complied with sustainable standards. In 2022, the project will expand to support business partners in the essential oil industry to enhance service quality and expertise in value chain development.