The Center for Rural Economy Development (CRED) is extremely pleased to announce that Viet Nam Staraniseed Cassia Manufacturing And Exporting Joint Stock Company (Vina Samex., JSC) has become the first Vietnamese company to obtain 𝐔𝐄𝐁𝐓/𝐑𝐀 certification for both Cinnamon and Anise chains and the second company to be successfully supported by The Regional BioTrade Project – phase II (BioTrade SECO).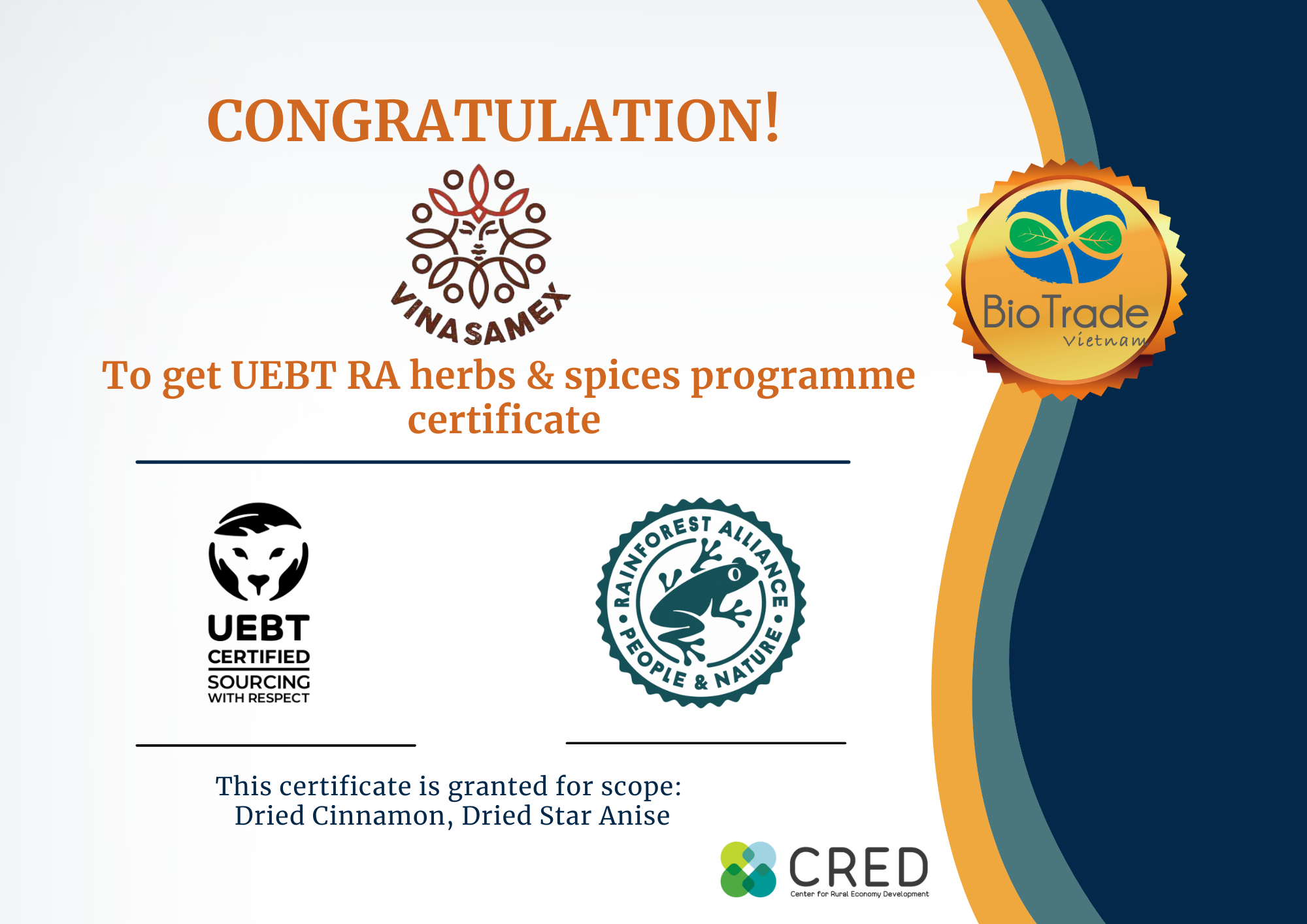 Along with the support activities of the 𝐁𝐢𝐨𝐓𝐫𝐚𝐝𝐞 𝐒𝐄𝐂𝐎 project in building and developing a sustainable cinnamon and anise material area, as well as consulting on improving the system and developing the "Biodiversity Action Plan (BAP)", 𝐕𝐈𝐍𝐀𝐒𝐀𝐌𝐄𝐗., 𝐉𝐒𝐂 has achieved 𝐔𝐄𝐁𝐓/𝐑𝐀 certification demonstrating the company's commitment to sustainable production and trade associated with biodiversity conservation and fair sharing of local benefits.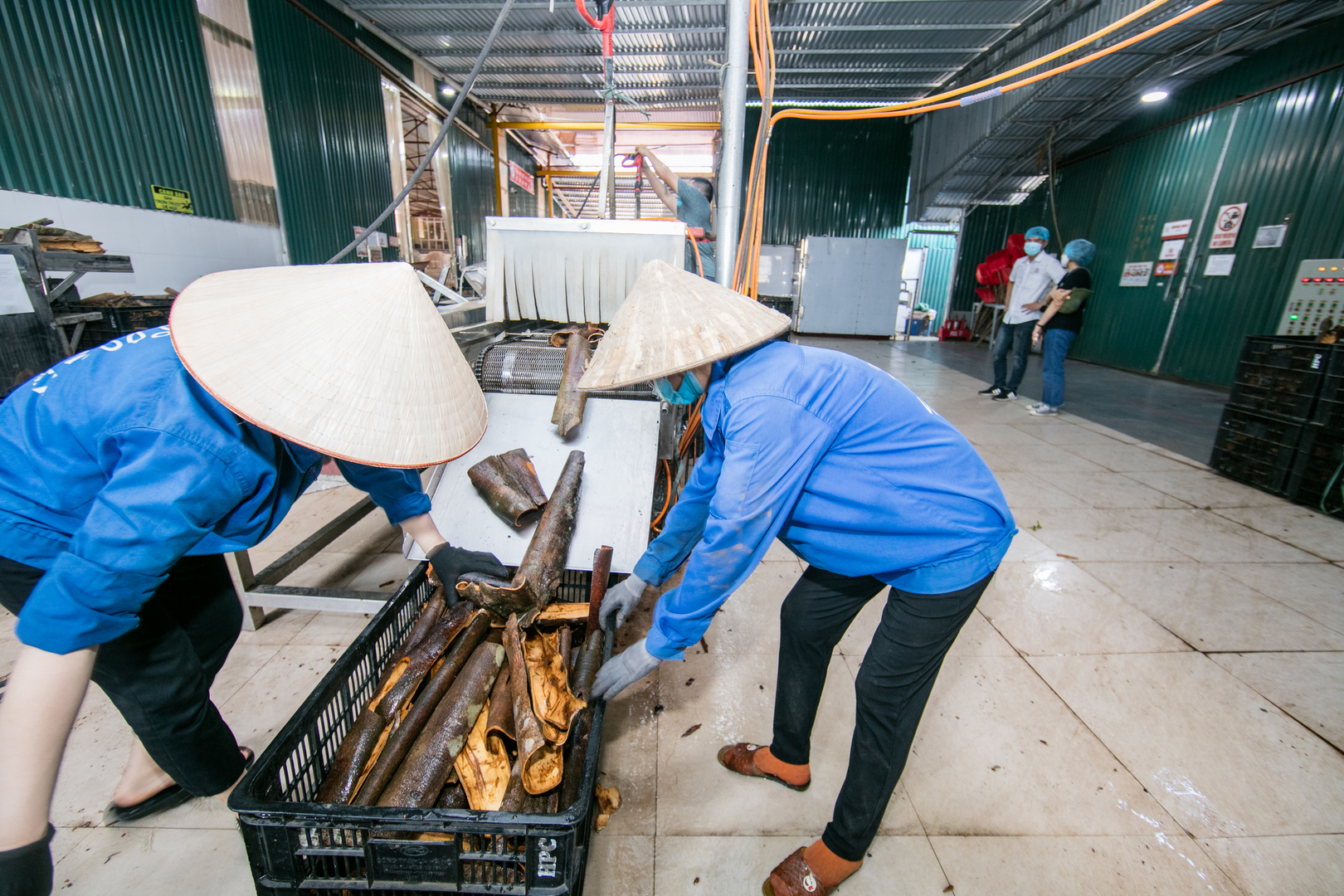 The Union for Ethical BioTrade (UEBT) and the Rainforest Alliance jointly developed the Joint Herbs & Spices Program with the goal of achieving UEBT/RA certification. Exporters can strengthen their position in international high-end markets by using sustainably certified products.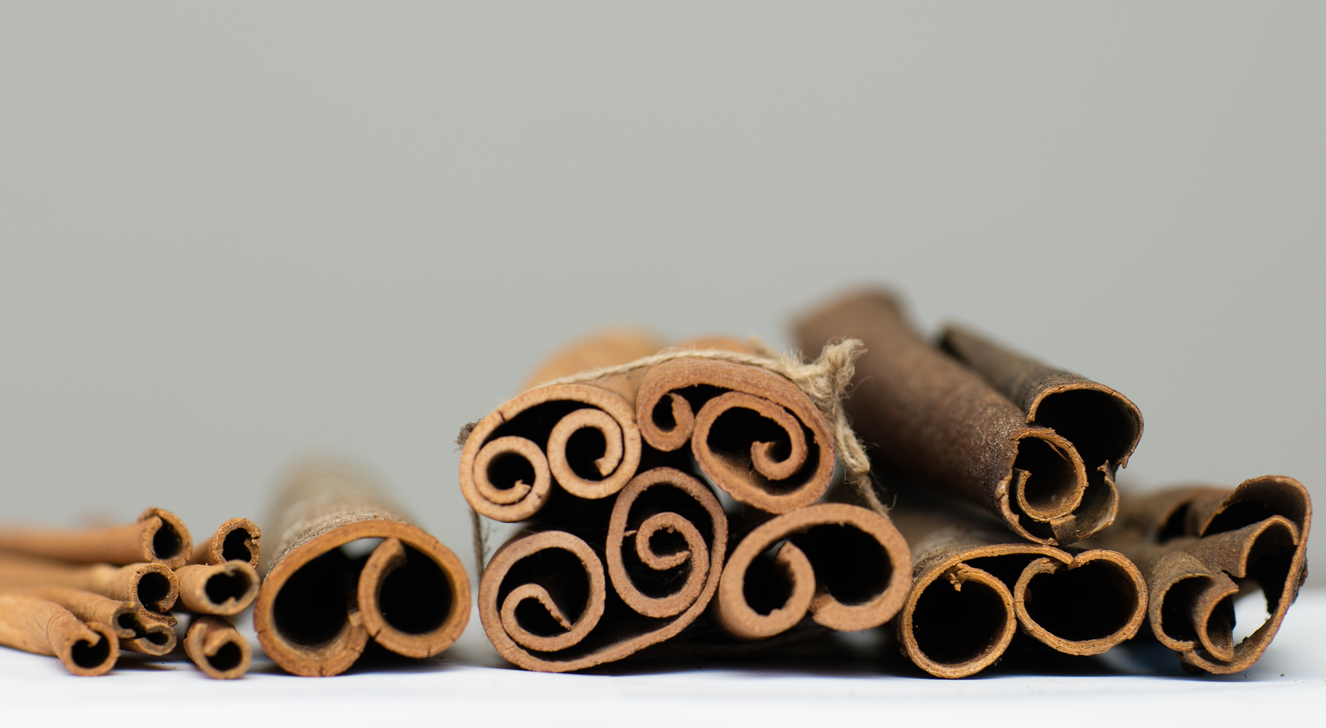 The activity is within the framework of the 𝐁𝐢𝐨𝐓𝐫𝐚𝐝𝐞 𝐒𝐄𝐂𝐎 project and has supported businesses to export sustainable products in the natural materials industry in Vietnam.
More information can be found here