Center of Rural Economy Development (CRED) and the Vietnam Coconut Association (VCA) have signed a Memorandum of Understanding (MoU) on cooperation agreement, which outlines a number of activities that the two parties will coordinate in 2022, as the following:
Raise awareness of BioTrade principles and UEBT standards for relevant partners

Support companies exporting coconut products to become UEBT members and apply UEBT standards.

Building a national brand for the coconut industry.

Vietnam Coconut Association will participate in the project's communication and policy advocacy activities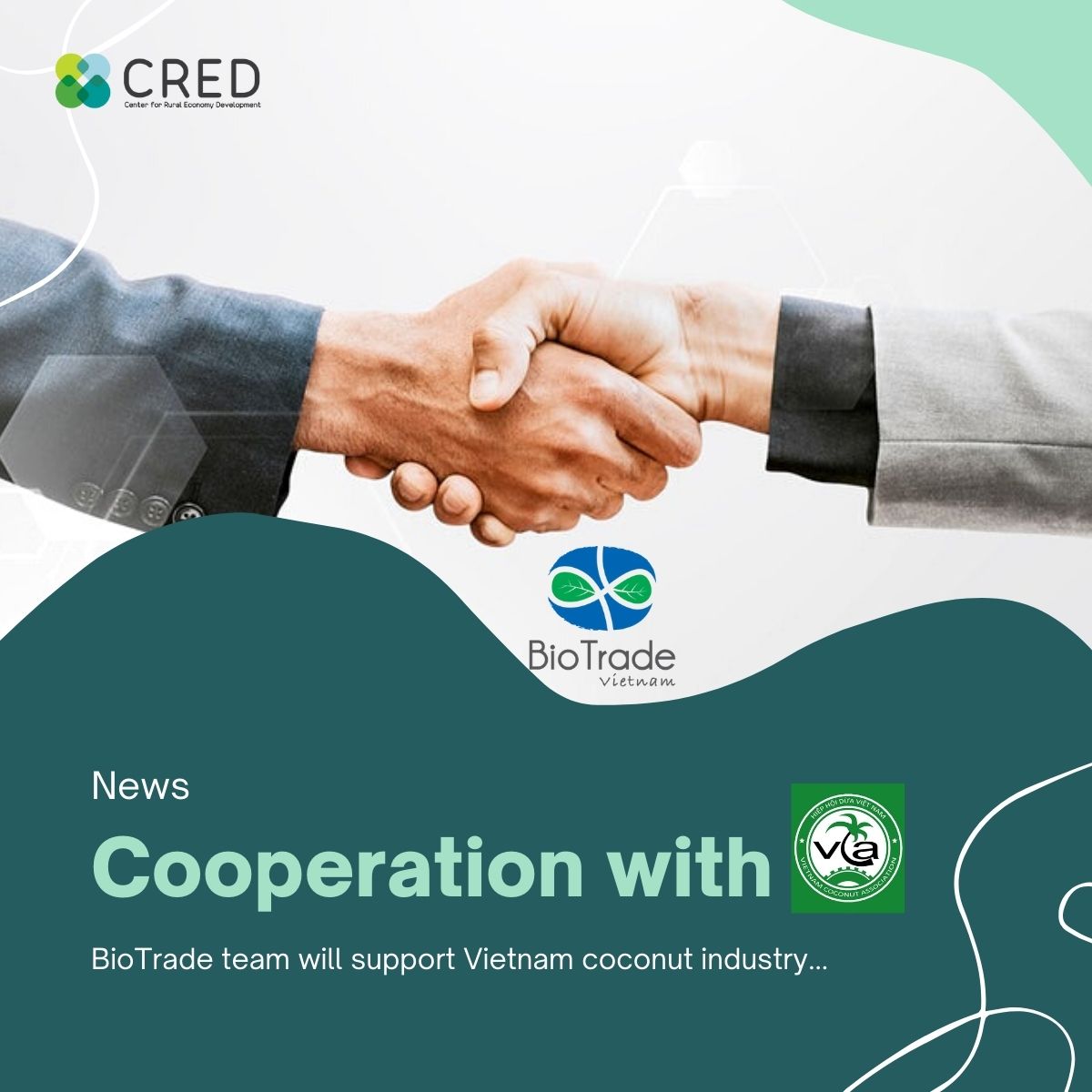 These activities will be carried out on the basis of sharing resources from the two parties, and with the financial contribution of exporting companies in the coconut industry. The MoU is an important milestone marking the cooperation relationship between CRED and Vietnam Coconut Association in the dissemination of production practices and sustainable business activities. BioTrade expects that the results from these cooperation activities will be replicated to other sectors in the field of natural ingredients.
This activity is in the framework of the Regional Bio-Trade Project – Phase II (BioTrade SECO), 2020-2024, the Vietnam Component is funded by the Swiss State Secretariat for Economic Affairs – SECO and implemented by CRED with the aim to support Vietnamese enterprises to export sustainable products in the natural ingredients sector.