Isolated in rough off – road areas, Hoang Su Phi can get overshadowed by more popular nearby destinations such as Quan Ba and Dong Van. However, that's not to say that there aren't amazing things to see and do in this under-the-radar destination. This time, we took a 4-day inspection trip, co-organized by CRED and RTC Vietnam, to Vietnam's most impressive terraced rice field destination that is home to cultural diversity, truly authentic experiences and the extensive trail networks (from easy to tough adventures). And here are introduction about Hoang Su Phi CBT and our few highlights from our trip.
About Hoang Su Phi CBT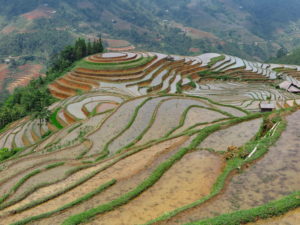 CRED's 4 year community project, funded by Helvetas Vietnam aims at strengthening community livelihoods in Hoang Su Phi district in Ha Giang. With 8 official households from various ethnic minority groups supported by CRED, they have been educated to do the community based tourism. Standard facilities have invested to facilitate travelers' stay in Hoang Su Phi. There are the opportunities/ challenges of Hoang Su Phi as well as lots of effort of local authorities, communities to move toward sustainable development. However, the destination is certainly capable of making a promising future.
The Best Trails

Nam Hong – Nam Ai
We experienced the cultural diversity with this trail. The 75 km trip is best tackled as 3 long days from Hanoi (or Bac Ha). Our first stay was at Nam Hong, home to the Red Dao. You can learn about the culture of the Red Dao and visit tea field nearby in Phin Ho. We took a rest before heading for an adventure on the next day to Nam Ai, where the Long Tunics Dao settles down. From here you can transfer back to Hanoi or Bac Ha.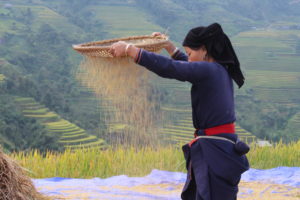 Nam Ai – Tan Phong
If you have more time, go further to Tan Phong, home to the Nung, Mong and Tay. The trek from Nam Ai to Tan Phong was truly epic with beautiful landscape from above. I have enjoyed hospitality in Vietnam but Hoang Su Phi was extraordinary. We are warmly welcomed with foods, local rice wine and ritual performance in every village.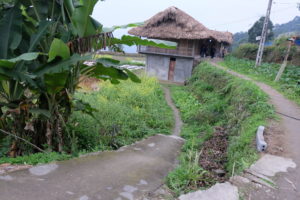 Tan Phong – Suoi Thau
An adventure of 5-6 hours of trekking that took us through a multitude of landscapes including bamboo forest, tea plants of more than 100 years old, terraced rice fields and stream. There are dramatic views of terraced rice fields from the top of Ho Thau heaven's gate, before descending to our homestay in Suoi Thau of a Long Tunics Dao family. We spent our time to have a chit chat with the locals to understand about their tradition and customs or about their daily lives.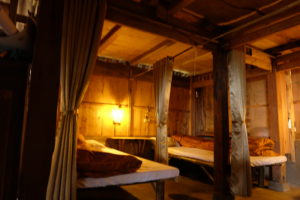 Bac Ha – Ban Phung
For those of you who have limited of time, this is a right choice for you. You can visit Bac Ha market- one of the biggest minority people markets in Northern Vietnam before or after visiting Ban Phung. It is said that the local terraced rice fields were built three to four centuries ago, and have been recognized as one of the national intangible heritages for their impressive terraced rice fields. And we felt thankful for the opportunity to witness it with our own eyes. Ban Phung is home to the La Chi. They have interesting cultural and spiritual practices, the custom of funeral is unique in particular, however, are quite shy being in front of camera. So we took your time to talk and get to know them instead of rolling our camera. How can we forget to mention the duck meat and eggs here as they are incredibly tasty.