On February 17, the international organic exhibition Biofach in Germany officially opened. Due to the Covid situation, the fair took place online. This year, the fair attracted thousands of booths from many different countries with organic products in many different categories such as fresh food, dry food, beverages, pharmaceuticals, etc. After the training program in In January 2021, the Biotrade project continues to accompany the Trade Promotion Agency and the Vietnam Organic Association to support 10 businesses to bring to the exhibition products processed from coconut, tea, herbs and spices to promote promote Vietnamese Organic products to the world market. The fair will take place from February 17 to February 20.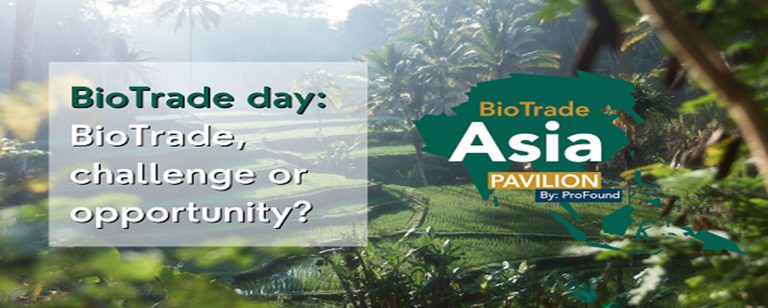 In addition to supporting import-export connection, meeting potential partners, on February 18, 2021, Ms. Nguyen Lam Giang – Director of CRED represented Vietnam to participate in a dialogue at the webinar with the owner. Topic: "BioTrade Journey: BioTrade Grows in Southeast Asia – Challenge or Opportunity?" Together with experts from Profound, ANSAB Nepal and BioTrade Initiative.
Biodiversity loss is a worldwide threat. In Southeast Asia, in particular, the rate of deforestation is seriously endangering the region's biodiversity.
Biodiversity is important for the livelihoods of communities. The sustainable use of biodiversity resources is vital to the long-term economic development and future of our planet. Biodiversity ecosystems also provide water and soil, hold water, and pollinate. This is why the growth of BioTrade is important in this region especially in Vietnam
The BioTrade Regional Phase II project is funded by the Swiss State Secretariate for Economic Affairs (SECO) and co-implemented by Helvetas and CRED.