On May 10, the Center for Rural Economy Development (CRED) held a trip to the sustainable cinnamon material area in Dao Thinh commune, Yen Bai province owned by Vina Samex. The activity attracted the participation of project sponsors – the State Secretariat for Economic Affairs (SECO) including  Ms. Sibylle Bachmann –  Deputy Head of Swiss Cooperation Office, Ms. Vanessa Di Giorgi – Diplomatic Attaché and Mr. Do Quang Huy – National Program Officer. The tripalso had the participation of many cinnamon enterprises such as: Son Ha Flavorings Co., Ltd.,Truong Giang Equipment Co., Ltd., Nedspice Processing Vietnam Co., Ltd, etc.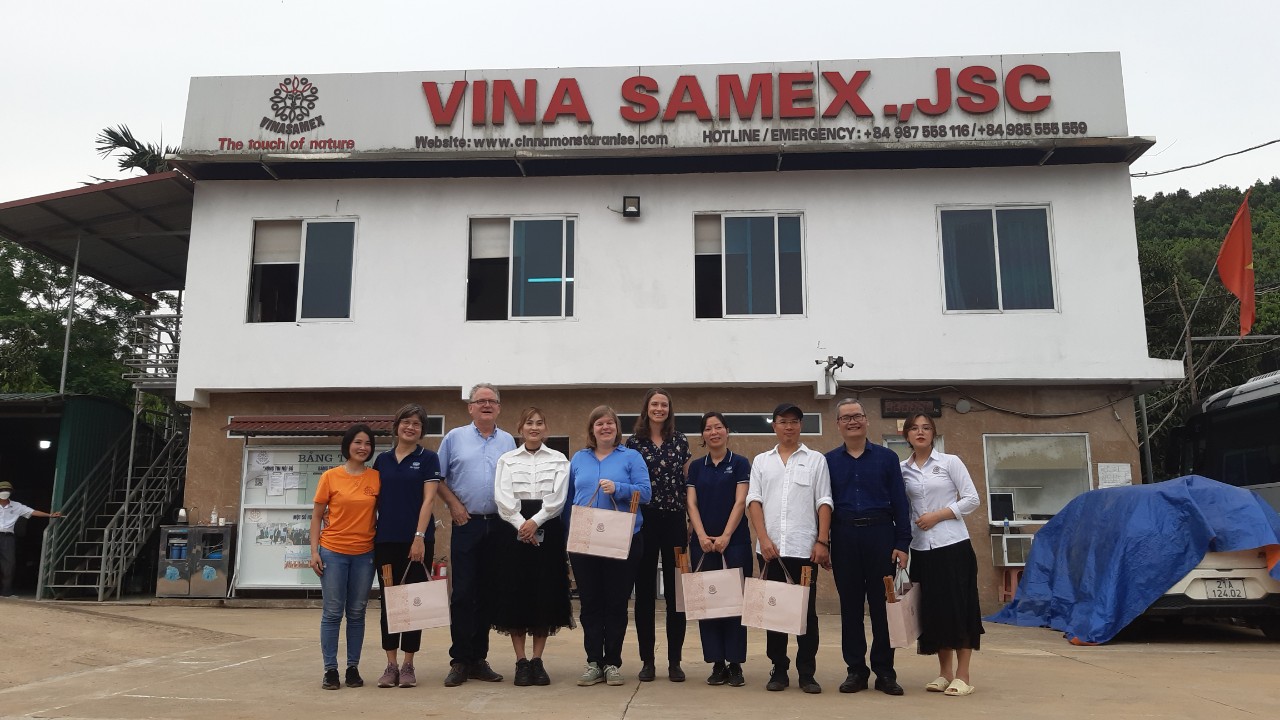 During this trip, project partners visited Vina Samex's raw material area, observing farmers harvesting cinnamon and the entire production line and packaging of the company. Vina Samex leaders had a sharing with the delegation about the process of establishing the company, developing products, and seeking markets, as well as discussing the company's vision and strategic orientation in the near future. At the meeting, the leader of Vina Samex shared the process of becoming a UEBT member and the process of achieving UEBT/RA certification through the support of Biotrade project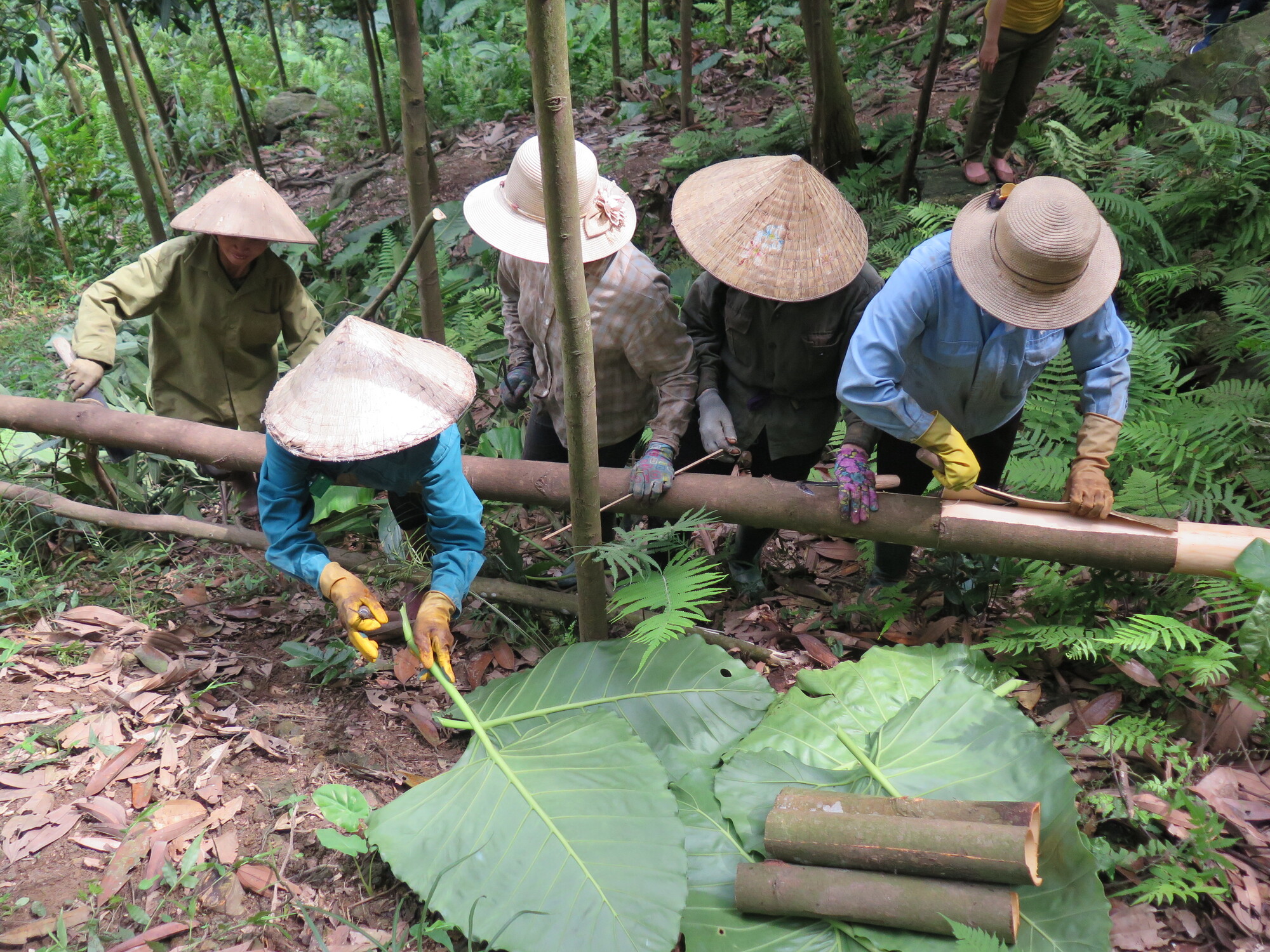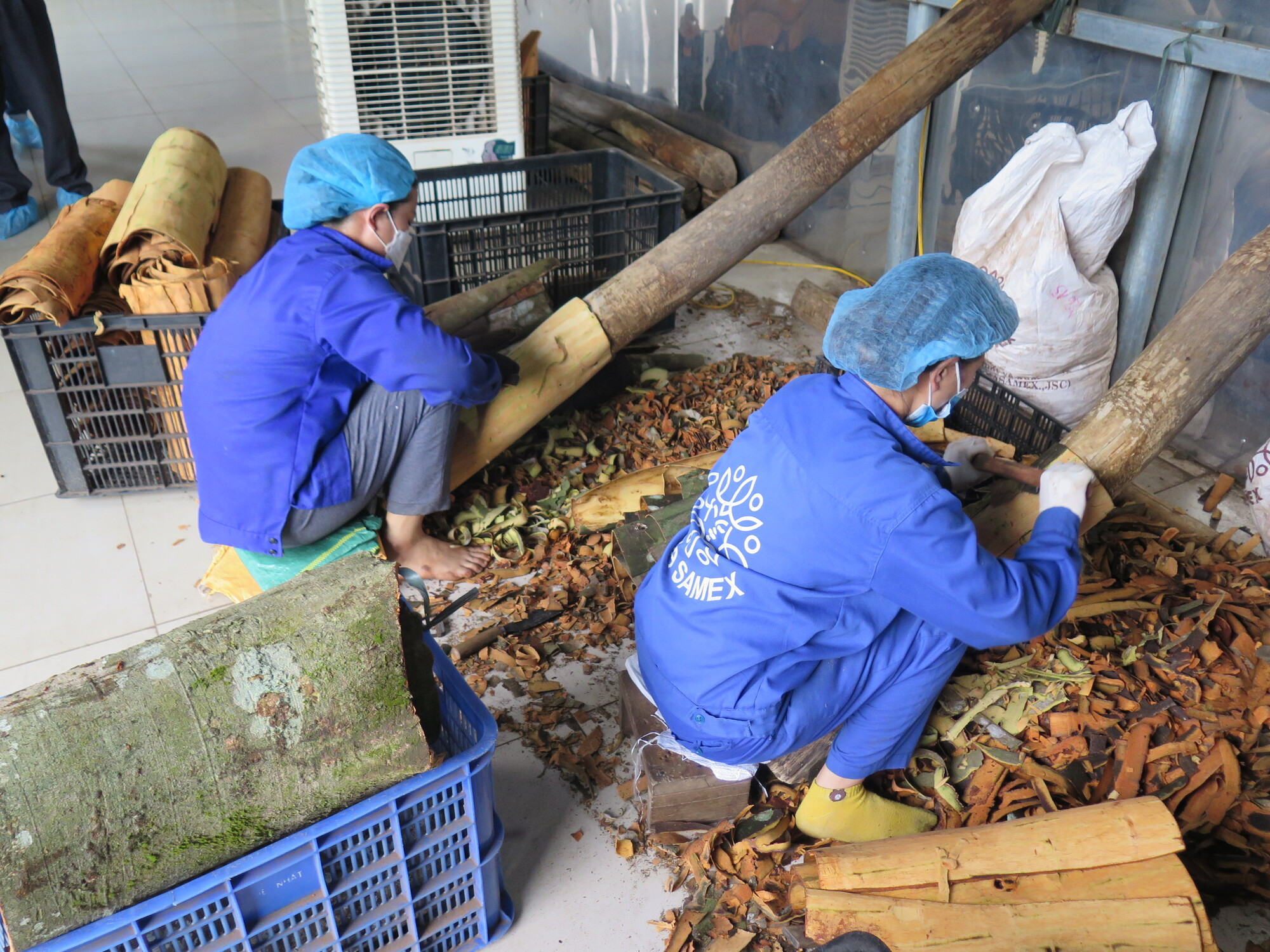 The Regional BioTrade Project – phase II (BioTrade SECO) is sponsored by the State Secretariat for Economic Affairs (SECO) and implemented by CRED. The project will continue to accompany domestic export enterprises to improve competitiveness, develop sustainable supply chains, and expand the market through trade promotion activities.